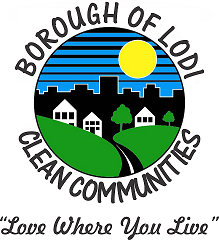 Adopt-A-Spot volunteers help keep the Borough of Lodi clean and beautiful by pledging to clean and maintain an adopted spot at least four (4) times a year for one (1) year. In return adopters receive a Clean Communities Mini-Grant, as well as recognition throughout the year for their efforts via social and news media. The Borough's Clean Communities also has a sign or plaque placed at the adopted spot recognizing the volunteers.
Although litter removal and beautification is conducted regularly by our Public Works Department we are offering this program to give members of our community the unique opportunity to become involved and learn more about the issues regarding litter while helping to keep the Borough beautiful, clean and safe. The Borough's Clean Communities Coordinator will provide adopters with all necessary supplies and materials following successful completion of the Adopt-a-Spot application and pledge and our Public Works Department will collect the bagged litter the next business day following a clean-up.
Adopt-A-Spot is open to individuals, families, organizations, churches, etc. (Please contact out Coordinator to find out if you or your group is applicable)
Supplies are provided by our Clean Communities Coordinator and are the responsibility of the volunteers.
Volunteers are required to submit quarterly reports for record-keeping and to support the Mini-Grant issuance, while Mini-Grants are awarded to all applicable groups who successfully complete at least the four (4) required clean-ups they are not issued directly to individuals or families. Any individual or family wishing to take part in the program may choose a charity or non-profit organization and the check will be sent directly to them.
View our Adopt-a-Spot Brochure for more information
Important Information
If the volunteer(s) is/are anyone other than an individual or family (group, sports team, troop, organization) a Certificate of Liability Insurance must be presented to the Borough of Lodi along with the application
Any volunteer under 18 years of age must be accompanied by and adult (18+) when conducting a clean-up
The adopting volunteer(s) pledge to clean-up and maintain the spot at least four (4) times a year
Adopting volunteers are permitted to conduct beautification projects in their spot, these must first be reviewed and approved by the Clean Communities Coordinator
Available Spots
Warchol Park (Borig Place)
Walkway for Peace (Memorial Dr)
Mothers Park (corner of Liberty Ln and Washington St)
Lisa Park (South Main St at Kipp Ave)
Riverview Park (Riverview Ave)
Garibaldi Park (Garibaldi Ave)
Jet Age Park (Kimmig Ave)
Paws & Play Dog Park (Kimmig Ave)
Luna Park (Main St)
Belli Park (Borig Pl & Kimmig Ave)
Adopted Spots
Borough Hall Light Box (1 Memorial Dr) - Thank You Girl Scout Troop 97052!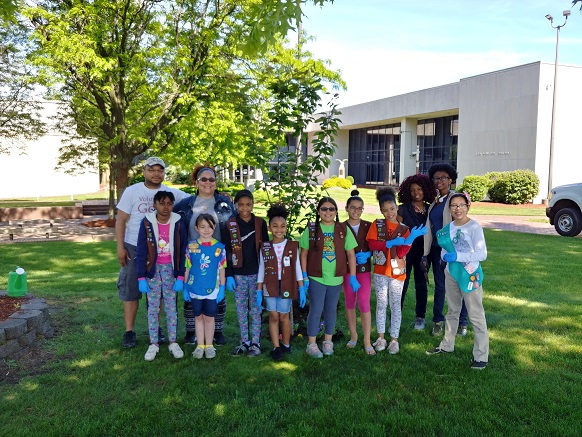 Contact Information
Rebecca Paladino
Certified Clean Communities Coordinator
P: 973-859-7401
F: 973-365-1723
rpaladino@Lodi-NJ.org
1 Memorial Drive
Room 201
Lodi NJ 07644
Hours:
Monday - Friday
8:30am - 4:00pm