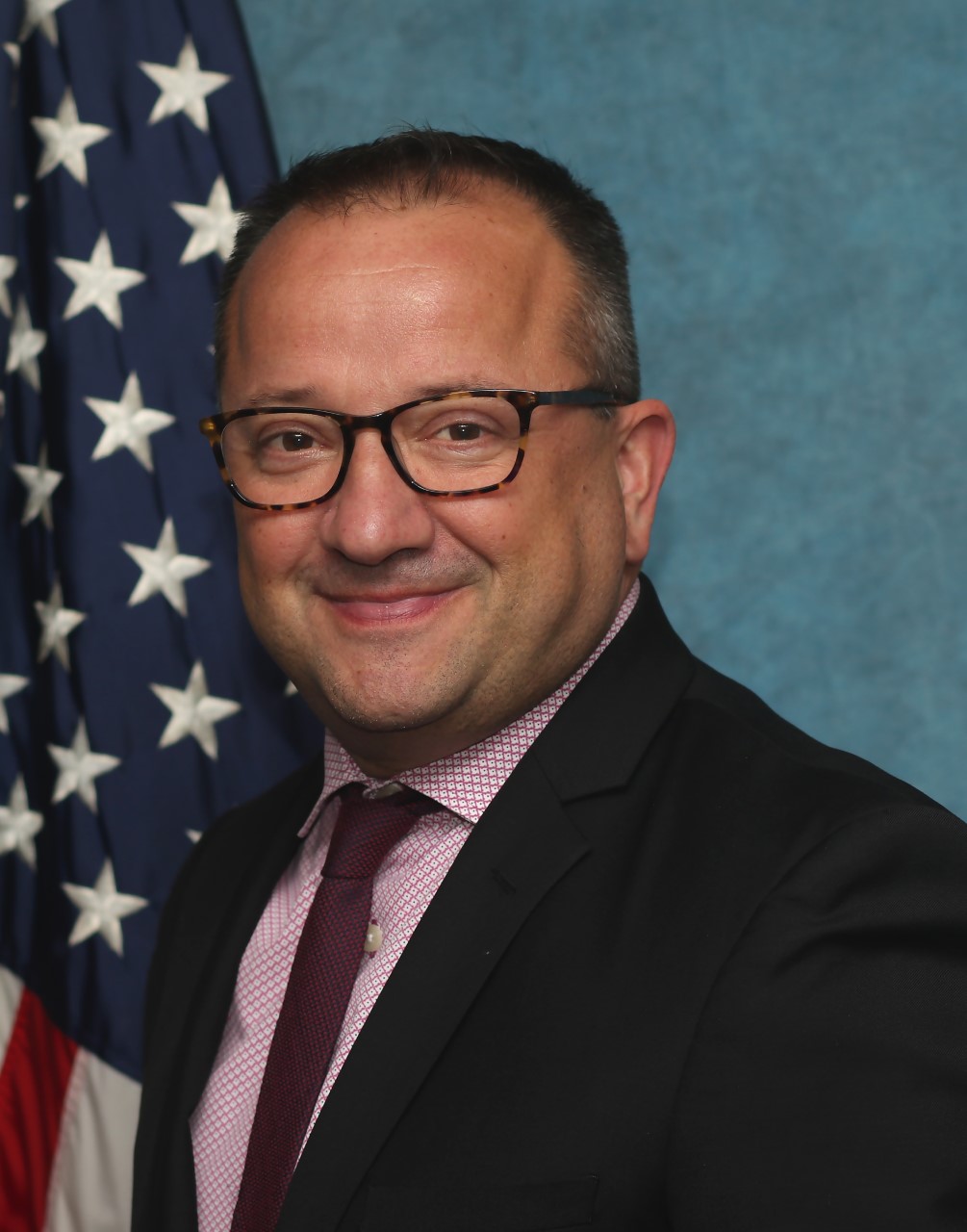 Municipal Manager Marc N. Schrieks
Municipal Manager Marc N. Schrieks is a lifelong resident of the Borough Lodi and son of Robert and Marie Schrieks (Paladino). Manager Schrieks has two siblings, sister Denyce and husband Dr. Anthony Lucatorto and brother Matthew, and is a proud uncle of three nieces.
Shortly after graduating from Seton Hall University in 1992, Manager Schrieks began working for an investment firm before starting a career with Polo Ralph Lauren where he was Project Manager for the Men's Outerwear Division for seven years.
Most recently, Manager Schrieks served as Deputy Chief of Staff for Bergen County Executive, James J. Tedesco III, a position he held for seven years. In this position, he oversaw several county government functions, worked with all 70 Bergen County municipalities on various projects and addressed local issues, acted as the County Executive Liaison to Bergen Community College and the Bergen County run schools and utility agencies.
Manager Schrieks has held public office as an elected official for the Borough of Lodi, serving as a Councilman, Deputy Mayor and Mayor during his 16-year term. In addition, Manager Schrieks has served various organizations within the Borough, as both Trustee and President of the Lodi Board of Education (2018-2019), Commissioner and Chairman of the Lodi Housing Authority (2016-2021), President of the Boys & Girls Club of Lodi, Governor and current member of the Lodi Moose Lodge 1971 and has served on the Parish Council of St. Joseph Church. Manager Schrieks also served on the Board of Trustees for his alma mater, Paramus Catholic High School.
In his spare time, Manager Schrieks enjoys playing rounds of golf and is a fan of the New York Giants and New York Rangers.
Contact Information
One Memorial Drive, Room 201
973-859-7402
MSchrieks@Lodi-NJ.org
One Memorial Drive, Room 201
973-859-7406
NMorrison@Lodi-NJ.org